Cellular Site Construction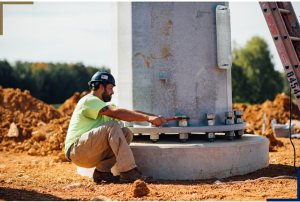 As an industry leader in communications construction, eciWireless is a complete turnkey operation with in-house civil, maintenance, and tower crews, including electricians and HVAC technicians.
eciWireless has the experience and capability for clearing sites, pouring foundations, erecting towers, running lines, mounting antennas, installing and optimizing radio equipment. We leave our customers with a satisfaction guarantee unparalleled in the industry. .
I wanted to tell you every single tech was absolutely a joy to work with. Professional, hardworking and knowledgeable.
Donald P. Emrich, Network Engineering
Verizon Wireless
Your people were remarkable! Thanks again and please pass on my compliments and appreciation to EVERY ECI person who worked on this project for a job "very well done."
John Stricko
Ericsson