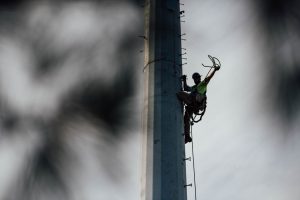 Switch Construction
For decades eciWireless has provided single-source dependability for building and improving wireless communication facilities. eciWireless has the expertise required for constructing mobile switch facilities as well as expanding your market's critical hubs..
We employ seasoned technicians that excel in all aspects of switch construction and understand how crucial procedures and timelines are. Collectively the eciWireless team has years of experience in cleaning rooms, A.C/ D.C plant upgrades, redundant power systems, and much more.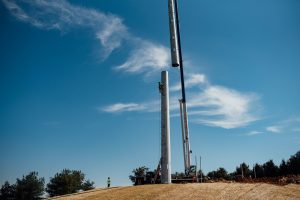 Cellular Site Construction
An industry leader in communications construction, eciWireless is a complete turnkey operation with in-house civil, maintenance, and tower crews, including electronic and HVAC technicians.
The eciWireless team possesses the experience and capability to clear sites, pour foundations, erect towers, run lines, mount antennas, install and optimize radio equipment. We strive to leave our customers with a satisfaction guarantee that is unparalleled in the industry.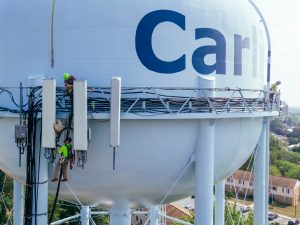 Cellular Site Maintenance
eciWireless can maintain and optimize all of your communication facilities. With our industry certified technicians, we pride ourselves on our reputation as one of the industry leaders in cell site maintenance and optimization.
eciWireless builds and upgrades cellular sites, therefore, we are an ideal choice for future follow-up maintenance and optimization.
Additionally, we provide 24/7 emergency services for when you require immediate maintenance or repairs. eciService will work alongside you to tailor a contract to serve your specific needs at the most competitive rates in the industry.
Co-Location Services
Throughout the years, the popularity of incorporating co-location services onto existing structures has risen. With decades of experience in the communication facilities industry carriers, interested in implementing co-location services can depend on eciWireless as their contractor.
Since our inception, eciWireless has installed communication facilities on a variety of different structures. eciWireless has installed antennas on buildings, water tanks, billboards, steeples, silos, chimneys, and non-standard applications.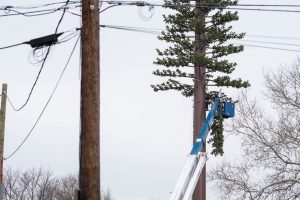 Stealth Facilities
If your business wants to hide its wireless communication facilities with the latest concealment technology, you can rely on eciWireless as your contractor. 
eciWireless has a team of certified and experienced Tower Mechanics and Aerial Fabricators to meet your concealment needs.
With decades of experience in the industry, the eciWireless crew is prepared to shroud your communications facilities with the most recent stealth facilities technology available.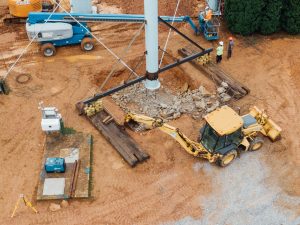 Design-Build
eciWireless is a general contractor serving several of the Mid-Atlantic states with construction experience in every aspect of telecommunication and switching operation facilities.
Our experience positions and qualifies us as the ideal choice for your site design-build needs. With our architectural and engineering capabilities and partnering agreements with some of the industry's design leaders, we are one of the foremost providers of wireless design build services.
You bring the concept and location and we do the rest, from initial design and planning approval to site completion and optimization.
I want to thank you and the whole eciWireless team for a job well done. This was a tricky site with many rules involved, and I think everyone did a great job.
Charles Datino
Crown Castle USA
Your people were remarkable! Thanks again and please pass on my compliments and appreciation to EVERY ECI person who worked on this project for a job "very well done."
John Stricko
Ericsson